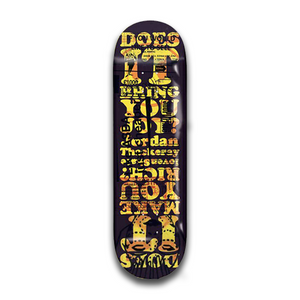 Jordan Thackeray's pro-board 'Does it bring you Joy, does it make you Rich?'
Multi-layered graphics, comprising of found images about money, happiness, fame and fortune. Printed on various wood-stains, in various colours. Each one unique.'Joy or Rich? I'll let you decide.
Artwork by Stu Smith
8.5″ – WB 14.25″
All boards come with free grip!